Epica
I've listened to this band a few times on Youtube and have always found them to be really great. However I recently read a few interviews with the band and finally had the chance to listen to two of their albums and I can now officially say that Epica is now possibly one of my favorites. They recently released a dvd/cd of Retrospect which was a concert in which they performed with a full orchestra for 3 full hours. Epica consists of seven people (Simone Simons, Mark Jansen, Coen Janssen, Arien van Weesenbeek, Isaac Delahaye, and Rob Vandeloo) who each have their own special talent whether it's playing a guitar or singing in an operatic style. If you like symphonic metal and have never heard of Epica (which most people have) then I must strongly urge you to give them a listen.
BBC's Emma
I have only now at this point in time seen the 2009 TV miniseries of Jane Austen's Emma and let me just say that this version blows all of the other versions out of the water. In my opinion Romala Garai and Johnny Lee Miller (who you may recognize from Elementary) make the perfect Emma Woodhouse and Mr. Knightley. Michael Gambon also stars as Mr. Woodhouse and anything with Mr. Gambon in it is bound to be good as long as he doesn't start screaming at people in a calm fashion about how they may or may not have put their name in the Goblet of Fire.
Person of Interest
I have been a huge fan of this show since episode 1 aired. Love the storyline, love the setting, love the writing, love the actors, love the characters. I basically love everything about this show.The past three episodes shown this season have turned me kind of bipolar. And the season isn't even over yet! There was a lot of AHHH then AWW then GASP then TEARS then NOOO then EEE! then SHOCK then AHHH then HAHAHAHA then YAY then ASDHGJGKFL! So many feels! I promised myself that I would never ever use the term 'feels' but I can't think of another way to describe what these last three episodes did to me. By the way to everyone who keeps Facebooking how they need to kill Root and Shaw, ya'll need to take a sit. Those character are awesome and Sarah Shahi and Amy Acker are brilliant.
Rockstar Fruit Punch Pure Zero
I have nothing to say about these little cans of goodness other than they keep me awake in class and taste delicious. The lady who cuts my hair recommended this flavor to me and I must thank her muchly the next time I have a hair appointment.
Healthy Sexy Hair Leave In Conditioner
I ran out of this for a week and let me just tell you that I was super happy to get another bottle. It smells amazing and leaves my hair really soft and tangle free. During the time I ran out of this I was using some Aussie leave in conditioner and that stuff made my hair a tangled mess, not to mention some of it fell out. So yeah, this product is a must have.
The Autobiography of Jane Eyre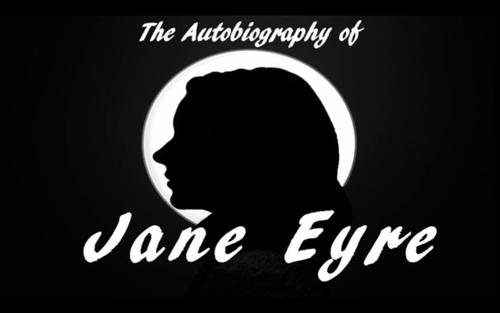 I found this series when it was only on episode 3 so I guess you could say that I was one of the semi-first viewers of the series. Now the series has 11, 268 subscribers which is absolutely fantastic. Every single person involved in the series is incredible and I hope to see more from all the actors in the near future.