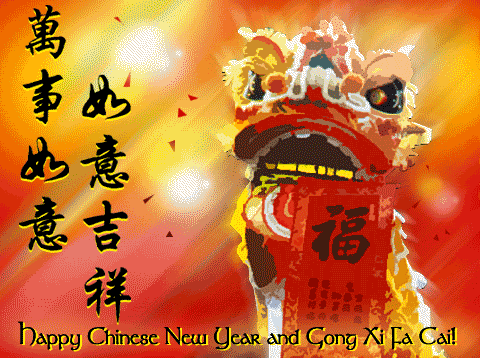 I think the Chinese New Year looks so much cooler than America's for some reason. So I hope yesterday you ate sweets and drank tea and were very merry like if you happen to celebrate this holiday!
Yesterday (Monday) for class we got a new sub for choir/drama. She does not like me what so ever and she is going to be there all week! I barely got any sleep the night before so my face was all red and blotchy that morning because life is just awesome that way. Anyways I walk into drama and she says in front of the entire class that I need to go to the office because my face looked like it had a disease. That was pretty embarrassing and not something everyone needed to hear! In drama I got told that I couldn't act by her despite the fact that she has done absolutely no theatre in her lifetime and has zilch directing experience.
In choir class at the end of the day nobody felt like singing because she turned on some rap music and that is not what we are supposed to be singing what so ever. Livin in the Hood by Lil Wayne is not the sheet music we have. I got fed up with trying to explain this so I just started reading a book because obviously I'm not going to do much singing today. When I'm about six chapters in the teacher lady goes up to me specifically and says " YOU NEED TO PUT YOUR BOOK
AWAAAAAAAAAAAYYYYYYY AND SING WITH DA MUSIC!" Lady, I don't know what this music is. And I'm almost positive nobody can sing with it! Plus I am not the only one in class not singing. When I told her this she gave me a huge lecture about tude' and how I am a horrible person and then I just left and sat in the hallway because I could not take much more of the silliness.
I also had my Hamlet audition and I really really really really really really REALLY want the part of Ophelia. I've been to every workshop and then this one blonde girl comes in and was really super good making me go "SOB! This girl's really good." My friend also auditioned and she said I didn't do that bad, hopefully she's right and I'm just over-reacting. Everyone there was super nice though and even if I don't get Ophelia I think that it will be fun to work with them. I won't know the parts until next week though so cross your fingers for me!